Create your own Codeless
DeFi App
Effortlessly launch powerful DeFi projects without coding. Our intuitive codeless tools unlock the door to DeFi entrepreneurship, on MultiversX and all EVM compatible chains.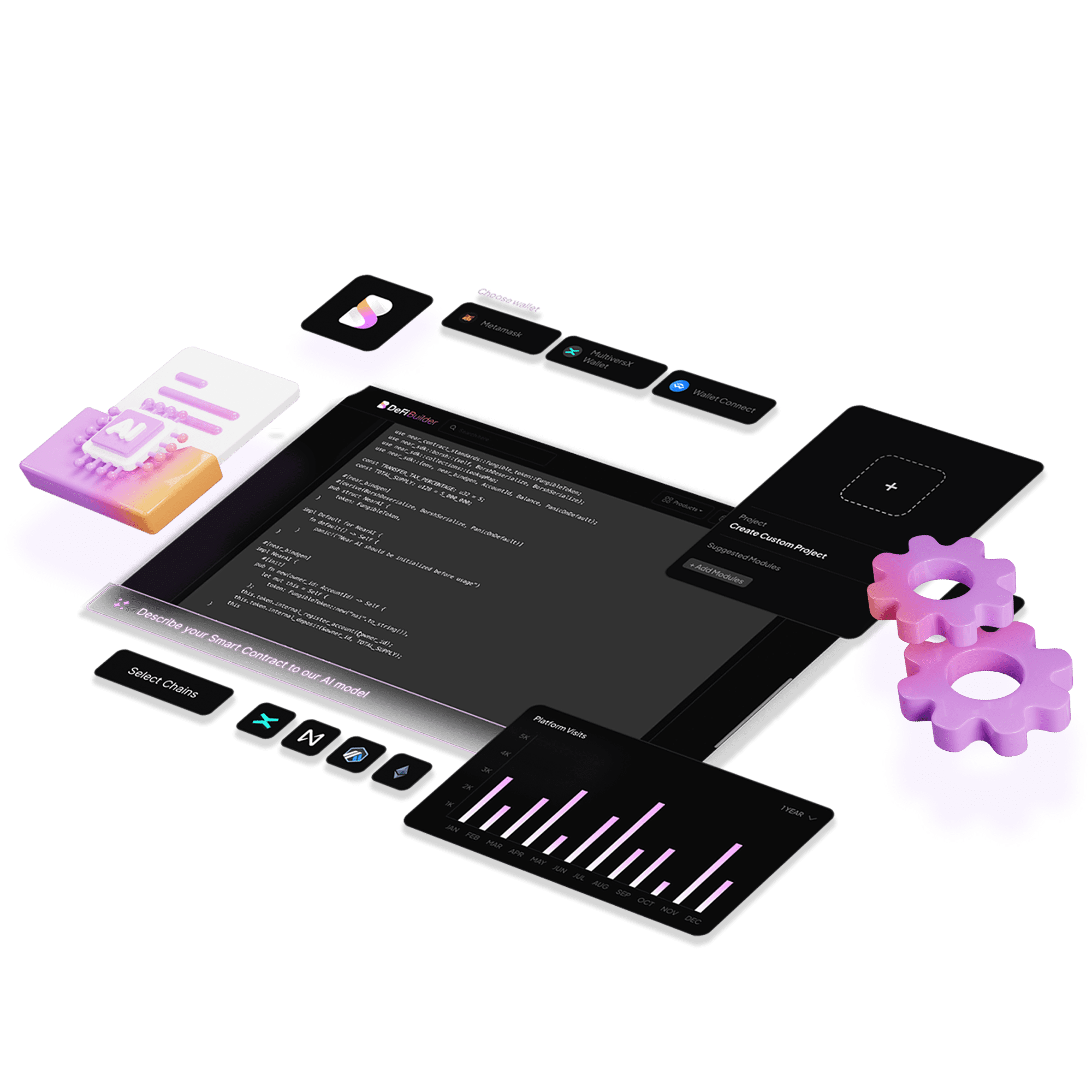 Ideate and Launch your
DeFi Protocol
with no coding knowledge
Effortlessly create and publish your DeFi protocol within hours using our intuitive tools, simplifying the complex world of decentralized finance
configure your token and
deFi app through our dashboard
Plug and Play modules that allow you to add multiple features to your dApp, such as: Yield Farms, Pools, Revenue Sharing, Launchpads, NFT Integrations and much more.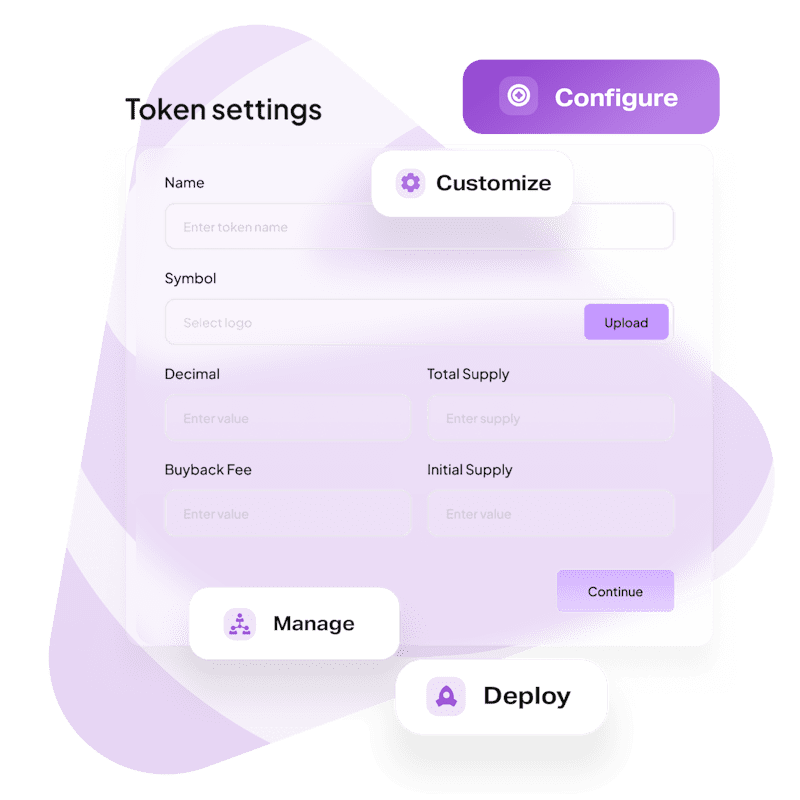 Add Further Features
to your App
Add further features to your platform as we keep adding more with our release timeline, ensuring that you are delivering as much quality as possible for your community.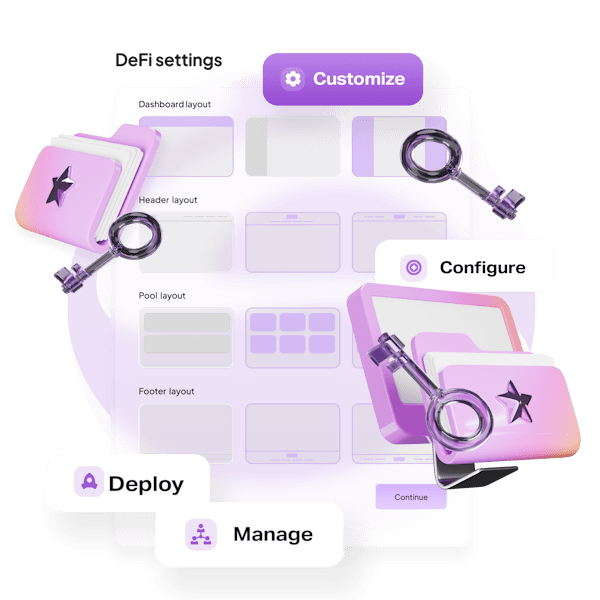 Deploy your contracts
on any network with no hesitation
Deploy your project with ease, without having to perform any manual work with solidity, react or any backend related issues.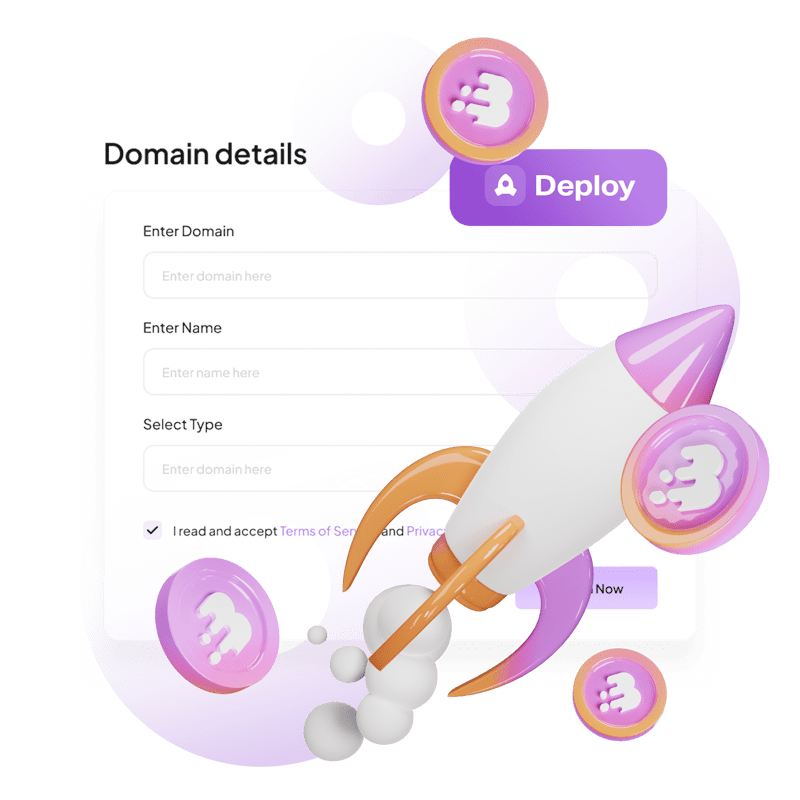 Manage your DeFi App Features
Manage your farm emissions, NFT staking features and much more, updating them based on market conditions and community requirements.

Edit Farms Emissions and Fees

Keep your protocol constantly updated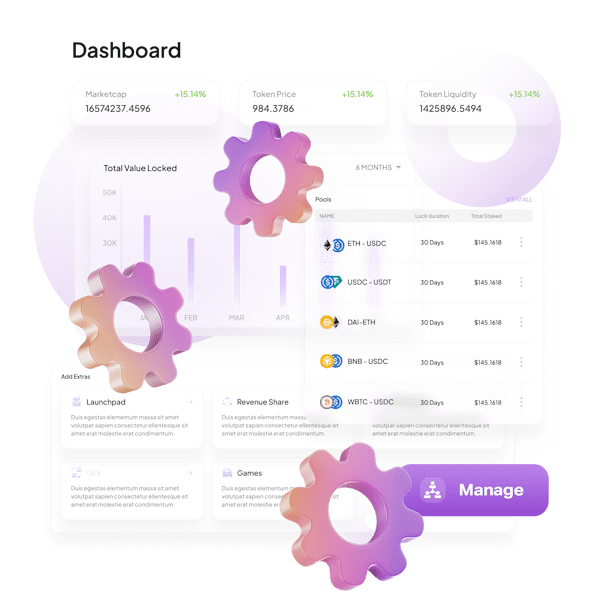 Utilize our robust
Ready Made Modules
for DeFi
Leverage our suite of battle-tested, robust modules to kickstart your DeFi application. Our pre-configured solutions are designed for seamless integration and high performance, ensuring that you can deploy with confidence.
Instant Deployment Modules
Accelerate your launch with pre-configured modules for NFTs, Tokens, Dexes, Farming Platform, Launchpads, Games and more, all optimized for efficiency and security.
Audited Smart Contracts and Tested Front End
Build with confidence using our modules that prioritize security; featuring smart contracts rigorously audited and a frontend architecture proven under fire.
AI-Powered
Custom DApp
Modules Generator
Transform your DeFi concept into a working DApp with our AI-driven generator. Our intelligent model tailors modules to your precise requirements, ensuring a perfect fit for your project.
AI DApp Generator: Our advanced AI crafts custom smart contracts based on your requests and thoroughly tests them, aligning with the highest standards of security and performance.
Tailored Smart Contracts: Receive bespoke smart contracts that are meticulously designed and tested by our trained AI to meet your unique DeFi specifications.
Customizable Frontend Creation: Our AI extends its expertise to your user interface, providing an editable, user-friendly frontend integrated with your freshly created smart contract.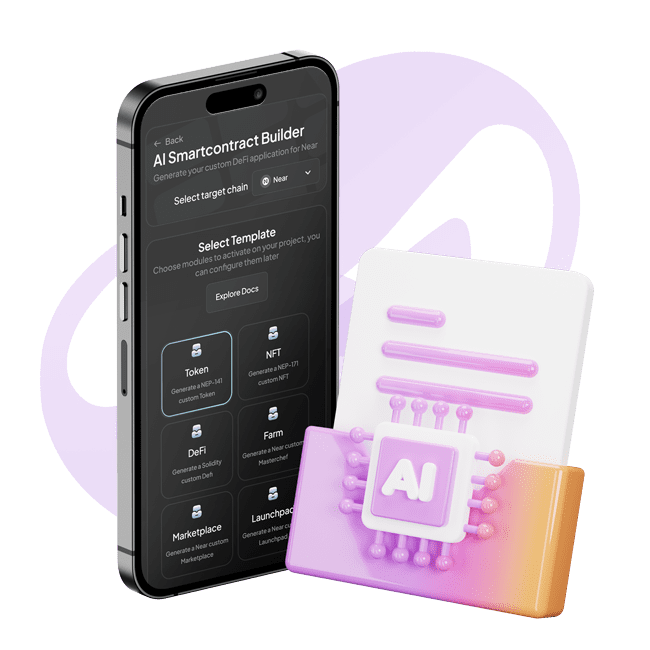 Enhanced Capabilities: Extra Platform Features Unlocked
Our platform offers a comprehensive Software-as-a-Service (SaaS) solution, enabling seamless management of your DeFi project. Effortlessly oversee tokenomics, yield farming, liquidity, analytics, and more with ease.

Real Time Usage Analytics

99.5% Uptime Infrastructure
Launch Your Custom
DeFi Protocol
Without Coding
Experience the ease of launching your DeFi protocol without any coding using DeFi Builder. Start earning with confidence and simplicity. Embrace the future of decentralized finance today.
Select Chain
Select the perfect blockchain environment with DeFi Builder's intuitive tools for seamless DeFi protocol creation.
Select DeFi Features
Enable desired features effortlessly with DeFi Builder, customizing your DeFi protocol to match your vision and requirements.
Customize UI
Elevate user experience with DeFi Builder's customizable UI, tailoring your DeFi platform to stand out and engage users.
Deploy & Enjoy
Effortlessly deploy your DeFi project with DeFi Builder and delight in its success and positive impact.
What Our
Clients
Say About Us?
Our Customer's Feedback is essential to our business. Check what other Web3 Developers think about DeFi Builder.
"Hello ipsum dolor sit amet consectetur adip iscing elit. Non dolor urna, ullamcorper feug iat elementum non et erile tortor."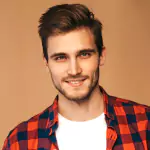 Harshed Richard
CEO Officer
"Quisque blandit velit quam, eget mattis justo blandit id. Quisque sed sagittis neque. Phasellus tortor elit, efficitur a neque vel."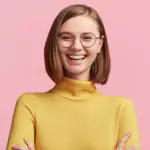 Anna Corbin
Marketing Manager
"Proin bibendum enim quis risus posuere id mattis metus venenatis. Aliquam vehicula, augue sed placerat rutrum odio nibh."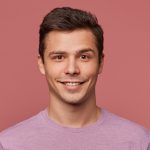 Earnest McCarthy
Sales Executive
Be the first to know about our launch day!
By signing up you agree to the Privacy Policy.
Frequently Asked Questions
Get Your
Answers
Right now
Our FAQ section addresses common queries, providing comprehensive answers to guide and assist you throughout your DeFi journey.
DeFi Builder is a cutting-edge codeless DeFi application builder, empowering you to create powerful DeFi projects effortlessly.
Can I customize my DeFi project?
Absolutely! With DeFi Builder, you have full control to customize tokenomics, farming strategies, and more.
Is security a top priority?
Yes, security is paramount. DeFi Builder deploys audited smart contracts and adheres to industry best practices to ensure your project's safety.
What blockchain networks are supported?
DeFi Builder supports a wide range of blockchains including MultiversX and several EVM compatible chains.